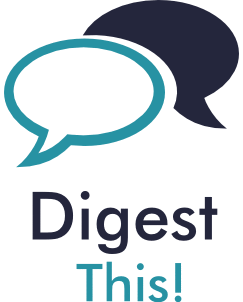 Welcome to Digest This!- a new and exciting project on behalf of the Scottish Society of Gastroenterology.
Here we will publish short clinically focussed updates on hot topics in Gastroenterology and Hepatology. Each session will host an interview with an expert with associated multiple choice questions and a certificate of completion.
We hope you enjoy watching our webcasts. The project Digest This! is a work in progress and if you have any comments or suggestions please feel free to get in touch. Even better if you would like to participate or have ideas for future topics or speakers we'd love to hear from you!
Email: gastrodigest@gmail.com